Today is my little sister's birthday. For Tula Pink City Sampler: Blocks 31-40, check back tomorrow.
Abby is my best friend.  She lived with me when I was a single mom.  What a blessing she has always been to me.  I want to show you what I found for her.  Actually, I got one for both of us.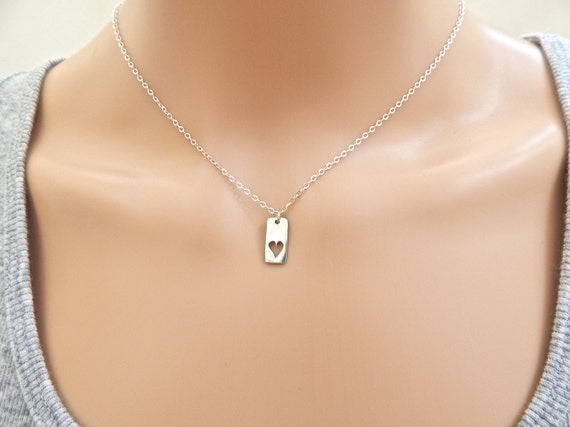 This small sterling silver heart necklace comes on a delicate sterling silver chain of 15″, 16″, 17″ or 18″.  The small charm measures 4 mm x 12 mm.  I bought this from Etsy artist Sharon from shop Bliss Trip in North Carolina.

Like gold better?  She makes it in gold too!